Hope you all had a wonderful holiday weekend! Here is this week's dose from Chicago's Tastemakers! Each week we check in with our 60+ Chicago movers and shakers to see what's going on around town. Stay tuned each week to get each week's wrap and next week's view!
Our weekly Tastemaker Spotlight is going to help you lovely people get to know our Tastemakers a little bit better, so they're more than just a name online bringing you the hottest events the city has to offer!
This week you get to meet Amy Dittmeier from HEAVE Media! Amy Dittmeier is the music editor and musician liaison for HEAVEmedia, which cultivates a wide array of articles on everything music and culture. She also is the co-host of HEAVE's latest podcast, Pocket Protectors, where you can hear her geek out about comic books.
What are your favorite kinds of books?
I spend half of my time reading comic books and the rest of my time reading sci-fi and books that make me depressed.
What's your favorite way to kill time?
Playing Skyrim. That'll kill 4 hours.
Are you a sarcastic type of person?
Yes. I'm actually trying to bring back the sarcasm punctuation so I won't get into too much trouble.
If you could bring one person back from the dead, who would it be?
I think it would be cool to party with Sigmund Freud. He'd be a wild card.
What New Year's event are you excited about?
Sadly I won't be in Chicago this New Year's but the Alinea/Aviary' New Year's event sounds divine.
For the last wrap up of 2011, we asked our Tastemakers to sum up the year. The good, the bad, the odd. Here is what their noteworthy moments/sounds/etc were:

Zebo shares his list of bests of 2011:
Best event : Tiger & Woods loft party
Best artist / band : The Magician
Best track : Jeremy Glenn – New Life (Perseus' Summer of '83 Remix)
Best Dj Zebo booked : Kid Cut Up
Best of 2011 Mixtape : Welcome to the Club by Zebo


Michael Raspatello shares his bests:
Best artists/bands – Rubblebucket and Loyal Divide
Best track – DDF by Loyal Divide from Bodice Ripper
Best events – North Coast's second year wasn't too shabby, and I just went to night one of El Monstero's Pink Floyd tribute at the Pageant in STL.
Crystal Bishop shares her bests of the year:
Ghosthouse made their debut at this year's North Coast Music festival, rocking the local stage with Chicago heavy-hitters DJ Zebo, Team Bayside High and Midnight Conspiracy.  Here is a video of Ghosthouse opening up their set at North Coast with 'Analog Man':

Ghosthouse's unreleased track, RX Music, was featured on Season 4 of MTV's The Jersey Shore.  Within minutes, the group's Facebook page flooded with fans wanting more.  A YouTube video for the song was even created by an unknown fan, that reached almost 40K views in less than a week!  Ghosthouse had their entire album licensed through MTV and is already in talks to have some of the tracks off of the brand new full-length album featured on future MTV shows very soon.  Check out the unreleased track on YouTube here:

In addition to being chosen as one of Do312's Top Chicago Bands, Ghosthouse was invited to headline House of Blues this New Years Eve.   The group released their latest single, "Eye Luv U," on Hot Dog Records, founded by a fellow heavy-hitting Do312 Tastemaker, DJ Zebo!  "Eye Luv U" can be downloaded exclusively through Hot Dog Records.
Bright Beats shares their greatest musical moment of 2011:
Anders Osbourne @ SPACE
Robert Plant with Band of Joy @ Auditorium Theatre
DJ Shadow @ Pitchfork
Junip @ Empty Bottle
Little Dragon @ SF Outside Lands
Levon Helm @ NOLA Jazz Fest
Leo Nocentelli funkin' it up (with Houseman) at Green Music Fest as we're slingin' crawfish & Abita Strawberry.
My Morning Jacket… They rocked the stage at bonnaroo, Lollapalooza & Madison Square Garden, though I enjoyed their company the most (Stanton Moore too) in true "second line" fashion, parading with Preservation Hall Jazz Band through bonnaroo.
Last but not least, Neil Young. Buffalo Springfield were great at bonnaroo, but I will never forget sitting with him in his old Cadillac listening to tunes and talking about music.

Do312 shares da top 26 events as well as da top 41 bands of 2011 (including Alex White of White Mystery who was named one of 10 female guitarists you should know by Guitar World).

Stic-of-the-Week shares their top 3 EPs and top 12 albums of 2011.

Consequence of Sound shares their 2011 lists of albums, songs, videos, stories, photos, live acts, artist of the year, rookie of the year, band of the year, and festival of the year.

Chicagoist shares their list of 10 Chicago treats to bring home for the holidays.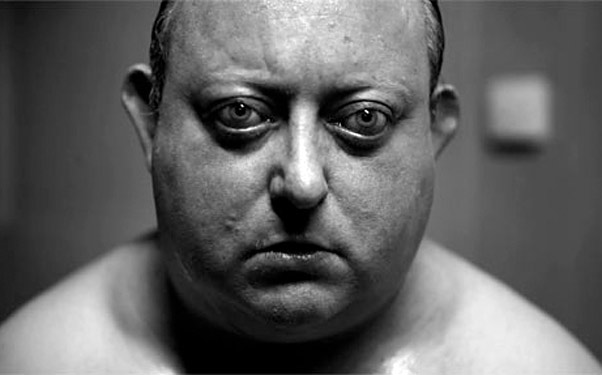 Heave Media shares their lists of the top 5 misunderstandings, the 15 worst movies, and the best and worst festival moments of 2011.

Lost in Concert shares their top shows of 2011.

Lewis&Clark share their bests of 2011 as well as a video recap of their 2011 in 66 seconds.
Chicago Mixtape has a new mix out to end the year, titled Resolutions, featuring local bands Bare Mutants, The Runnies, Disappears, Driftless Pony Club, Blane Fonda, Dumpster Babies, and Biographer.
Gapers Block takes a look at upcoming classical concerts in Chicago this December.
A/S/L_Media and Teen Witch has CULT #22: #OCEANGANG W/ ULTRADEMON, ZOMBELLE, SAM OF MTV'S THE REAL WORLD SAN DIEGO!! at Berlin Nightclub on Thursday, December 29th. RSVP for no cover 'til 11PM and free beer and champagne from 10PM – 12AM (while it lasts)!
Front 312 has Classics! A retroactive dance party at Bonny's on Tuesday, December 27th.
Metro has Mustard Plug, Flatfoot 56, The Crombies,and more! at Metro on Wednesday, December 28th. RSVP for a chance to win tickets!
Run With It has Kirby Kaiser and The Van Buren Boys Run With It Presents on Friday, December 30th. Click "I Like It" for a chance to win tickets!
Smart Bar has Four Tet (dj set), Sassmouth at Smart Bar on Friday, December 30th. Click "I Like It" for a chance to win tickets!
Schubas has Schubas NYE 2011 featuring: JC Brooks & The Uptown Sound at Schubas on Friday, December 30th. Click "I Like It" for a chance to win tickets!
Lincoln Hall has The Hood Internet, Team Bayside High, Driftless Pony Club at Lincoln Hall in Friday, December 30th. Click "I Like It" for a chance to win tickets!

New Year's Eve is almost here, and Do312 has your guide to some of Chicago's best events! Often these events sell out fast so get your tickets NOW!
React has NYE BALL: LIL JON at Rosemont Ballroom on Saturday, December 31st. Click "I Like It" for a chance to win tickets!
FRONT312 has Paradise: New Waves Eve at Exit on Saturday, December 31st.
Groundlift Media has The Last New Years Ever! NYE 2012 Chicago on Saturday, December 31st. Check out Last NYE for venue updates.
Last Rites has Material Re Issue, Hushdrops, Redgrave at Reggie's on Saturday, December 31st. RSVP for a chance to win tickets!
Ace Bar has NYE Celebration with LUSTER (as Bruce Springsteen) / JONNY RUMBLE (as The Doors) / DJ BILLEH OCEAN at Ace Bar on Saturday, December 31st. Click "I Like It" for a chance to win tickets!
Hard Rock Hotel has HARD ROCK HOTEL CHICAGO HOSTS 'A STARRY NEW YEAR'S EVE' at Hard Rock Hotel on Saturday, December 31st. Click "I Like It" for a chance to win tickets!
Abbey Pub has NYE CHI-TOWN MELTDOWN: Chicago Afrobeat Project – Sexfist – Animate Objects – Van Gordon Martin – Old Shoe at Abbey Pub on Saturday, December 31st. RSVP for a chance to win tickets!
Cobra Lounge has Jameson presents NYE 2011: THE SPITS W/ Guests MICKEY and TV GHOST at Cobra Lounge on Saturday, December 31st. Click "I Like It" for a chance to win tickets!
Double Door has Black Joe Lewis and The Honeybears, with DeRoberts and The Half Truths with Soul Summit DJs: Dave Mata, Duke Grip, Sloppy White at Double Door on Saturday, December 31st.
Crystal Bishop has New Years Eve at House of Blues feat. Ghosthouse! at House of Blues on Saturday, December 31st.
CONTESTS!
Wanna meet Lil Jon? Click "I Like It" for a chance to one of the following (tickets are for the NYE show at Rosemont Ballroom) :
Meet 'n' greet + a pair of VIP tickets
Autographed poster + pair of general admission tickets
A pair of general admission tickets!
Wanna get the royal treatment at Cubby Bear for NYE? Click "I Like It" for a chance to win tickets to Lucky Boys Confusion as well as a VIP promo code that gets Do312 users into a private viewing space and food!